Caral is the third oldest place in the world, , contemporary with the pyramids of Egypt, it is surrounded by mountains, located 190 km to the North of Lima, It is the oldest civilization of America and has an antiquity approximately of 5,000 years. There is still no evidence to clarify why the people who lived in Caral left their lands, or evidence to explain what the system of communication was or the way to exchange their products were used with other societies located 1,000 km away. Visiting the Sacred City of Caral is a fascinating experience, from beginning to the end.
Itinerary
Pick up time from 7:15 am to 7:45 am from the hotels in Lima. Departure from Lima to Caral, located at kilometer 182 of the North Highway (Panamericana Norte). On the way we will take pictures in some scenic places.
We will continue our trip to Caral, arriving at the detour point at 10:30 am. We will start our entrance to Caral at 11:00 am. , will proceed with the registration and purchase of entrance tickets and then start the tour with a local guide. The total guided tour lasts approximately 2 hours.
After the guided tour in the Citadel of Caral, we will head to the city of Huacho, where we will have a delicious lunch.
At 7.30 pm we will be arriving at the departure pick up point.
DEPARTURES: DAILY

PICK UP TIME FROM HOTELS: 7:15 to 7:45 hrs - DURATION OF THE TOUR: 12 hours
Places to be visited:
Caral Civilization
Name of the populated center near to the archaeological site, it is mentioned in Cajatambo during the processes of idolatries of century XVII. It is possible that Caral is a Quechua name. On its meaning there is no agreement, although some linguists have proposed that it means "fiber" or "reed". Or in any case it would have been a protoquechua voice.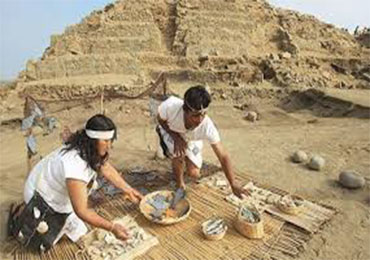 Our Program Include:
Pick up from Hotels in Barranco, Miraflores, San Isidro and Lima.
Bilingual service Spanish - English.
Official guidance.
Tickets for archaeological places.
Touristic transportation with a professional driver.
All buses are insured.
First Aid Kit
Audio receivers
We recommend to bring:
Light clothing.
Sport shoes or hiking shoes.
Photographic camera and Binoculars.
Sunscreen
Mineral Water
Sunglasses