Our tour starts with the Historic Center of Lima, where beautiful monuments and amazing colonial buildings will be appreciated, including The Paseo de la Republica, San Martin Square, The Plaza Mayor, The Government Palace, The Archbishop's Palace, The Municipal Palace, among others. We will also enter to the Magic Water Circuit, located in The Reserve Park, is a wonderful set of 13 ornamental, cybernetic and interactive fountains where water, music, light, and images are mixed to perform an unique and Incredible, full of magic, illusion and fantasy. It features the Guinness Record as "The World's Largest Fountain Complex in a Public Park". This wonderful circuit includes the reforestation of more than 7 thousand trees and the restoration of all the existing monuments, including the restoring of the 23 original pools that date back from 1929.
DEPARTURES: DAILY
PICK UP TIME FROM HOTELS: 17:00 - 17:30 hrs - DURATION OF THE TOUR: 4 hours
Places to visit:
&nbsp
At night, we can enjoy an impressive view of the Historic Center of Lima, showing in a panoramic way such important attractions as Plaza Grau, Plaza San Martin, we will get off the bus in the Church of Santo Domingo and make a walking tour appreciating: The Stone of Taulichusco, who was the former cacique of Lima, you will live a trip to the past of the colonial and Viceregal time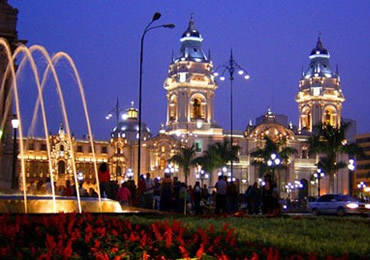 This center of the water park is a joint of more than a dozen fountains, each with its own display of geysers that drive the water up to more than 80 meters in height.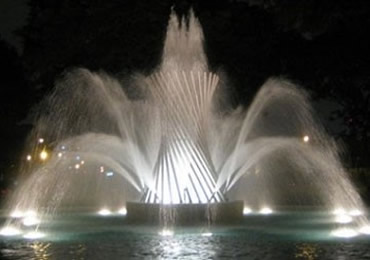 Our program include
Audio equipments.
Pickup from the hotels.
Bilingual service Spanish - English.
Entrance Tickets
Oficial Certified Guidance.
Tickets for Archeological places.
Touristic transportation with a profesional driver.
All buses are insured.
First Aid Kit
We recommend to bring:
Light clothing.
Extra wearing cloth
Sport shoes or hiking shoes.
Photographic camera and binoculars.